Driving Without Insurance Violations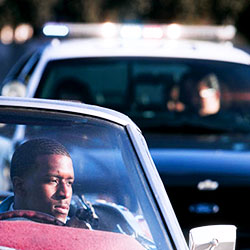 Driving Without Insurance Defense Attorney. Being caught without proof of insurance or driving without insurance is a serious violation, and often times is treated more harshly than a speeding ticket. It is important to react quickly to either prove to the court that you had insurance, or seek professional help from a no insurance defense attorney. If you have been pulled over by law enforcement and issued a ticket for failure to show proof of insurance, a skilled traffic law attorney can assist you in avoiding any type of violation being placed on your driving record.
When you are charged with failure to provide automobile insurance, it is important to contact a trusted law firm. A knowledgeable law firm will be able to properly represent you in your no insurance case to receive a reduced or dismissed violation. The lawyers of Flanagan & Peel, PC, have the experience to help you navigate the court system for a reduced no insurance violation after you have obtained insurance. We our proud of our positive reputation in the legal community. As trusted traffic violation attorneys, we strive to offer our clients honest information regarding their no insurance case.
No Insurance Ticket Defense
The law office of Flanagan & Peel, PC, is committed to providing the best representation to our clients. We have the skills to produce a strong driving without insurance defense for your individual case. Our team of experienced traffic law attorneys always work to serve the best interests of our clients. When you choose the lawyers of Flanagan & Peel, PC, you are gaining a law firm that seeks to produce a meaningful client-attorney relationship.
Learn About Our Firm
Free Case Evaluation
You may also be interested in: