Statutory Rape Defense Attorney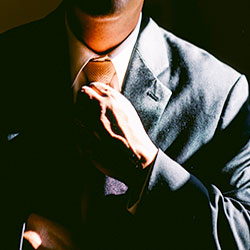 Statutory Rape Criminal Defense Lawyers. Statutory rape occurs when an adult engages in sexual intercourse with a minor. Even if the minor was a consenting participant, the adult will be considered to be breaking the law. Laws regarding sexual relations are written in protection of children, and thus the adult involved is held responsible. Any sexual activity with a minor can lead to a statutory rape charge, and it is imperative that an experienced criminal defense attorney is contacted right away after allegations are made.
Statutory rape convictions come with significant amounts of jail time. A major factor in the exact length of incarceration is the age of the minor involved. Even after being released from jail, you will be required to register as a sex offender for the rest of your life. A skilled statutory rape defense attorney will help you navigate the complicated court system to maintain your freedom and livelihood. The lawyers of Flanagan & Peel, PC, have the experience to fight aggressively for your case. We can provide you with the strongest criminal defense for the statutory rape allegations against you.
Criminal Defense for Statutory Rape Charges
At Flanagan & Peel, PC, we know the confusing nature of laws surrounding statutory rape. Our criminal defense attorneys know these laws completed, and stay updated as the law changes, in order to provide clients with the best representation possible. It is our promise to our clients to explain all aspects of their statutory rape defense case in detail. We strive to serve our clients while keeping their best interests in mind.
Learn About Our Firm
Free Case Evaluation
You may also be interested in: