Paternity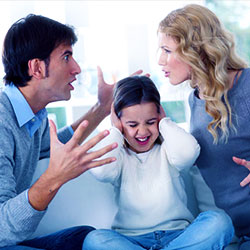 Paternity Action Lawyers. Flanagan & Peel, PC, offers a lengthy history in the proper approach to dealing with paternity matters. A paternity action will establish the parentage of child, and thus determine the legal parents of the child. These matters of parentage can be emotionally trying for everyone involved. At Flanagan & Peel, PC, we work hard to resolve cases of paternity, and the subsequent child custody, paternal rights, and child support issues, in a timely manner.
The focus of the Flanagan & Peel, PC, paternity lawyers is helping our clients resolve paternity issues, including child support and custody rights, in an efficient and cost-effective manner. Rather than drawing out the process of paternity with costly litigation and multiple court dates, let our experienced paternity attorneys skillfully negotiate with the attorneys of the opposite party. Settling matters of paternity outside of court will save time and money for everyone involved, and cause less stress to the child.
Paternity Matters
At Flanagan & Peel, PC, we are committed to making certain our clients know exactly what is happening with their case. For highly stressful and emotional cases like those of paternity matters, we are dedicated to providing you with the best representation and a meaningful client-attorney relationship. We create a trusting, professional environment for you. Whether you are a mother seeking a paternity action to prove parentage for child support, or are a father that is looking to gain visitation rights, Flanagan & Peel, PC, is law firm to choose for paternity matters.
Learn About Our Firm
Free Case Evaluation
You may also be interested in: