Robbery Defense Lawyer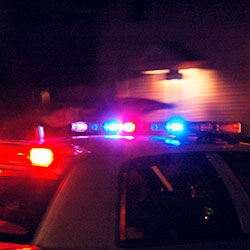 Criminal Defense for Robbery Charges. The forcible theft of property or attempted theft using force is the crime of robbery, and charges of robbery should always be taken seriously. Robbery charges are different from burglary and theft crimes, with the key difference being the use of force and threats to obtain or attempt to obtain the property of another person. The crime of robbery is a felony offense and robbery charges require the help of a skilled robbery defense lawyer to avoid serious consequences.
If you are facing accusations of robbery, contact a trustworthy criminal defense lawyer right away for the best chance at securing your freedom and avoiding serious negative consequences. Severity of robbery charges can change depending on whether or not a weapon was used in the robbery and if the victim sustained injuries. If the victim did receive injuries in the robbery, the seriousness of those injuries can make a difference in the harshness of the penalties for conviction of the robbery crime. The law office of Flanagan & Peel, PC, can offer you the best robbery charge criminal defense. We will aggressively fight the charges filed against you to help you retain your freedom and your livelihood.
Robbery Criminal Defense Attorneys
At the law firm of Flanagan & Peel, PC, we believe every client deserves a personal, caring approach to their robbery case. We take the time to listen to your situation without judgment and then examine all of the facts related to your case to determine the best robbery criminal defense for your individual case. Our criminal defense lawyers work hard to maintain our positive reputation within the community and always strive to serve our clients while keeping their best interests in mind.
Learn About Our Firm
Free Case Evaluation
You may also be interested in: