Full Service Law Firm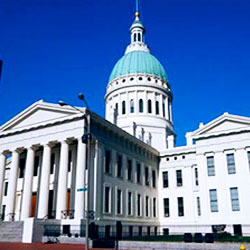 Quality Legal Services. Flanagan & Peel, PC, is a full service law firm offering clients the highest quality litigation and legal services in the area. Our attorneys have more than 50 years of combined experience serving clients in most litigation areas. Through years of client-oriented legal services, we have gained a positive reputation in the legal community and among our clients as leaders in straightforward, ethical legal representation.
At Flanagan & Peel, PC, we are dedicated to providing litigation services effectively and in the strictest of confidence. Our qualified attorneys seek to widen their legal knowledge through continuous research and the use of new technologies so that they may provide our clients with the highest quality representation. The legal professionals at Flanagan & Peel, PC, continue to educate themselves so that they can fully understand present law as it changes and adapts to the modern world. Experience and a constant desire to learn make Flanagan & Peel, PC, the best choice in full service law firms.
Legal Services
The attorneys of Flanagan & Peel, PC, have experience, knowledge, and a commitment to client satisfaction. We offer our legal services in a large range of practice areas, including domestic relations, personal injury, federal law, appeals, civil litigation, traffic crimes, and child abuse cases. Our professional team of legal experts are ready to represent your case at both the state and federal levels with your best interests as our priority.
Learn About Our Firm
Free Case Evaluation
Practice Areas
If you are facing criminal allegations, you may be interested in our criminal defense services.