Trespassing Criminal Defense Lawyer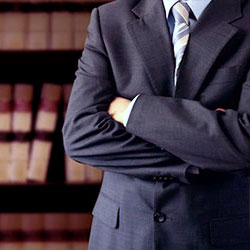 Trespassing Defense Attorney. While trespassing is one of the less serious property crimes, charges of trespassing can still lead to a criminal record and even jail time. Those charged with trespassing should seek the legal counsel of a skilled property crimes defense lawyer right away.
When you knowingly enter or remain unlawfully in a house, inhabitable building, or property that belongs to another person, you are committing trespassing. If you have been arrested for trespassing, contact the law office of Flanagan & Peel, PC, as soon as possible. We are the experienced trespassing criminal defense attorneys you need on your side to fight aggressively in protection of your rights. Our team of legal experts can provide you with the best representation available for a trespassing charge. Together we can challenge the trespassing charges filed against you. At Flanagan & Peel, PC, we understand the criminal court system and know how to produce the best possible outcome from your trespassing criminal defense.
Criminal Defense for Trespassing
The law firm of Flanagan & Peel, PC, holds a positive reputation in the community. We are proud to offer high quality legal representation to our clients. Our goal is to approach each and every case with care, and serve every client with a personal commitment. The trespassing defense attorneys of our firm believe that open and honest communication is the first step in building and maintaining a meaningful client-attorney relationship. We pride ourselves on the satisfaction of our clients.
Learn About Our Firm
Free Case Evaluation
You may also be interested in: