General Civil Litigation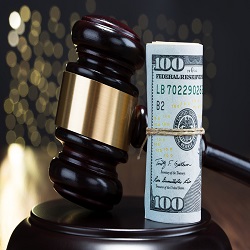 Experienced Civil Litigation Lawyers. A matter of civil litigation does not involve a criminal action, and usually involves some sort of compensation being paid to the person who filed the dispute. In general civil litigation, the compensation being sought can be reimbursement for damages, injuries, or business disputes. General civil litigation also handles matters of contract breaches, where one party does not follow the parameters of the contract.
The law office of Flanagan & Peel, PC, has experience fighting for reimbursement for our clients, as well as defending our clients against disputes. We work hard to prove your civil litigation case to the court. Civil litigation can be a complex matter, and one that involves extensive research to produce accurate facts. Our team of accomplished civil litigation attorneys vigorously work to achieve the best possible outcome for our clients. We pride ourselves on making our clients' best interests our number one priority. Flanagan & Peel, PC, offers unmatched professional legal advice in the areas of civil litigation cases.
Trusted Civil Litigation Attorneys
At Flanagan & Peel, PC, we understand the complexities of a civil litigation. Whether you are seeking to file a civil lawsuit against an entity that has wronged you, or you are in need of defense against a civil litigation, we can provide the sound legal advice you need to gain the best outcome in your case. We are committed to maintaining a meaningful client-attorney relationship. With the trusted civil litigation lawyers of Flanagan & Peel, PC, you will be aware of all aspects of your case.
Learn About Our Firm
Free Case Evaluation
You may also be interested in: