Federal Drug Charges Defense Lawyers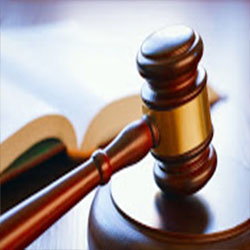 Federal Drug Trafficking Lawyers. Drug trafficking is one of the most heavily and harshly punished federal drug crimes. Trafficking of drugs includes the selling, purchasing, manufacturing, and delivering of illegal or controlled substances. An accusation of drug trafficking can result in expensive fines and jail time if convicted, even for a first offense. The experienced federal drug crime lawyers of Flanagan & Peel, PC, will aggressively challenge the federal drug charges you are facing.
Facing allegations of federal drug crimes usually includes the involvement of the Drug Enforcement Administration (DEA), as well as other federal and state agencies. The drug crime attorneys of the Flanagan & Peel, PC, law firm are not intimidated by these federal agencies. Our team has the experience in federal courts to provide you with a strong defense against the drug trafficking or other drug related charges you are facing. Using a thorough understanding of present drug laws, we can provide you with the best legal assistance in your federal drug case.
Federal Drug Crime Attorney
Federal drug crimes require a tactful criminal defense that is well-planned and takes into account the tactics used by federal prosecutors to convict you. The drug crime defense lawyers of Flanagan & Peel, PC, can assist you in creating a strong defense to protect your rights and your freedom. We make it our priority to serve our clients with an open, honest communication channel. With Flanagan & Peel, PC, you will know exactly what is happening in regards to your federal drug crime case.
Learn About Our Firm
Free Case Evaluation
You may also be interested in: