Burglary Defense Lawyer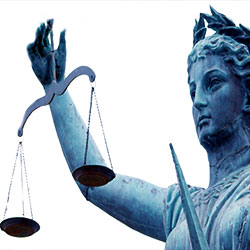 Criminal Defense for Burglary Charges. The crime of burglary differs from those of robbery or theft. In a robbery or theft, the act of taking a good or service from another individual is the crime. In a burglary, the charge stems from knowingly and unlawfully entering a home or other inhabitable structure with the intentions to commit a crime. Burglary is sometimes referred to as breaking and entering. Burglary is a felony offense that requires the guidance of a skilled burglary defense attorney.
Being arrested for burglary can lead to serious punishments, including years in prison and a permanent criminal record. If you have been charged with burglary, it is important that you contact a knowledgeable criminal defense attorney as soon as possible. The burglary charges defense lawyers of Flanagan & Peel, PC, have experience in both the state and federal courts and can help you maintain your freedoms. We will thoroughly examine your case to create the strongest criminal defense for you. Our team of legal experts take into account whether there was anyone present in the home or structure, if any dangerous weapons were involved, or if there were any threats of harm used in the burglary.
Burglary Criminal Defense Attorneys
The legal professionals of Flanagan & Peel, PC, have the experience handling burglary cases that you need to secure your freedom. We promise our clients that we will be prepared, know the law completely as it relates to their case, and keep them informed on all matters of their burglary criminal defense. Our priority is to serve our clients with their best interests in mind so that we may create and maintain a meaningful client-attorney relationship. We are proud of our reputation in the community and the success of our firm.
Learn About Our Firm
Free Case Evaluation
You may also be interested in: