Child Custody Proceedings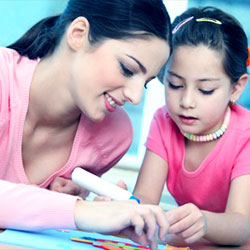 Experienced Child Custody Lawyers. One of the most difficult challenges for a couple going through divorce is the custody of their children. The lawyers of Flanagan & Peel, PC, provide men and women high quality representation in matters of divorce and family law, including child custody matters. Our team of experienced child custody attorneys will work with you to examine your individual situation and offer legal advice on your options in your child custody proceeding.
Even when emotions are running high and the issues involved in a child custody and visitation proceeding become complex, the family law lawyers of Flanagan & Peel, PC, will guide you through these difficult matters. It is our goal to keep you focused on the most important matter in any child custody proceeding- the well-being and best interests of the child or children involved. The skilled child custody attorneys from Flanagan & Peel, PC, have a positive reputation in the legal community, and will employ that to best present your case for child custody to the court.
Child Support Proceedings
For parents undergoing child support proceedings, Flanagan & Peel, PC, is the family law firm that can best represent your case in court. We want you to feel at ease in this uncomfortable time, so we make sure to remain open and honest in our communications for your child support case. Our priority is the best interests of our clients and their children. The child support attorneys of Flanagan & Peel, PC, will listen to you and provide you with the high quality legal advice you need to make the most informed decisions regarding child support proceedings.
Learn About Our Firm
Free Case Evaluation
You may also be interested in: