Personal Injury Services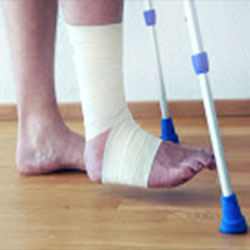 Personal Injury Attorneys. A serious accident can have lasting damage to your quality of life. When you are injured in an accident due to the negligence or poor behavior of another person, you need the professional legal assistance of Flanagan & Peel, PC. Our team of personal injury lawyers is experienced and passionate. We will work aggressively to best represent you in court so that you have the chance to return to the life you had before your injury.
If you or a loved one has been in an accident and has been left with a physical injury, trust the personal injury team from Flanagan & Peel, PC, to work hard on your behalf. We have the professional legal experience to properly represent you in your personal injury claim. Our team has assisted numerous previous clients in receiving compensation for their personal injuries, including slip & fall, medical malpractice, automobile accident, and workplace injuries. The honest and compassionate attorneys of Flanagan & Peel, PC, can help you receive the compensation you deserve for your personal injury case, too.
Experienced Personal Injury Lawyers
The top priority of the Flanagan & Peel, PC, law firm is a meaningful attorney-client relationship with the client's best interests always in mind. When you are facing an uncertain future due to a debilitating injury and need an attorney you can trust, let our firm handle all aspects of your personal injury claim. We strive to promote an open communication channel between our firm and our clients; you can rest assured that you have all of the information regarding your claim.
Learn About Our Firm
Free Case Evaluation
Personal Injury Claims