Automobile Accident Lawyers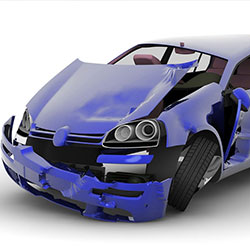 Motor Vehicle Accident Lawyers. Being involved in an automobile accident is a scary occurrence, and the aftermath can be a confusing ordeal. Flanagan & Peel, PC, is the trustworthy law firm that will work hard to get you the compensation you deserve after being involved in an motor vehicle accident. Our automobile accident lawyers have experience in all types of accidents including cars, trucks, motorcycles, and marine vehicles. If you are the victim of a motor vehicle accident, contact Flanagan & Peel, PC, to aggressively fight for your claim.
Whether you have been injured in a car, truck, motorcycle, or boating accident, our passionate and professional team of lawyers is ready to fight for the compensation you deserve from your motor vehicle accident claim. For victims of automobile accidents, time is an important factor in receiving proper compensation. Our lawyers know what evidence needs to be gathered so that we can provide the best representation to our clients. Flanagan & Peel, PC, is ready to protect you from insurance companies that are looking to minimize the payment of your automobile crash claim.
Car Accident Attorneys
Flanagan & Peel, PC, has the experience to represent you after you have been involved in a preventable car crash. We know that damages incurred in a car accident can be much larger than physical injuries, and can include medical bills, loss of wages, pain and suffering, and emotional injuries. Our compassionate attorneys pride themselves on putting communication and the needs of our clients first. Let the car accident lawyers of Flanagan & Peel, PC, help you get compensation for your injuries, time, and emotional losses due to the negligence of another driver.
Learn About Our Firm
Free Case Evaluation
You may also be interested in: