Kidnapping Charges Defense Lawyer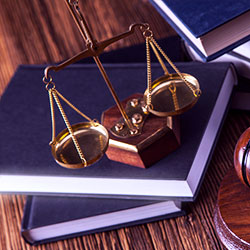 Criminal Defense for Kidnapping. Charges of kidnapping involve unlawfully removing a person from a place or confining a person for a substantial period of time without consent or against the will of the victim. Whether the charges are viewed as a state or federal offense is reliant on several factors. For instance, a kidnapping case can be tried in federal courts if state or international boarders are crossed, or if the victim is a government official. Kidnapping charges can be confusing and require the assistance of a skilled kidnapping defense lawyer with experience in both the state and federal courts.
If you have been accused of performing an act of kidnapping, it is imperative that you contact a skilled lawyer who can navigate both the federal and state court systems. The lawyers of Flanagan & Peel, PC, have extensive knowledge in all levels of state and federal courts, and can provide you with the best representation in your defense against kidnapping charges. Our kidnapping criminal defense attorneys are not afraid to go against federal prosecutors or investigators. We know your rights and have a complete understanding of the complicated laws surrounding kidnapping charges. We promise to provide you with the best representation available in your kidnapping defense case.
Kidnapping Criminal Defense Attorneys
The criminal defense lawyers of Flanagan & Peel, PC, take great pride in our legal representation of clients. The positive reputation in the community that we enjoy comes from offering our clients ethical, honest, and personal legal counsel. We provide our clients with a caring approach to each and every kidnapping criminal defense and always work with the best interests of our clients in mind. Our goal is to bring preparedness, legal knowledge, and professional ability to every client.
Learn About Our Firm
Free Case Evaluation
You may also be interested in: