Assault Charges Attorney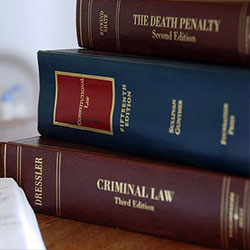 Criminal Defense for Assault Charges. Charges of assault result after some form of physical altercation takes place between two people. While the circumstances of every altercation are different, from two close friends getting into a fist fight to strangers engaging in a fight involving weapons, all assault charges should be considered serious. Even in a matter involving close personal friends or family members, it is important to talk to an experienced assault attorney right away when assault charges are filed.
If you or a loved one has been charged with assault, the first thing you should do is hire a skilled criminal defense lawyer. Pleading guilty to an assault charge can leave a permanent scar on your record and even lead to jail time. Many assault charges involve elevated tempers and self defense being used. The law office of Flanagan & Peel, PC, can provide you with high quality legal representation and a strong assault charge defense. We always strive to work in the best interests of our clients while keeping them informed on all matters of their case. When you hire Flanagan & Peel, PC, to represent you in your assault defense, you are getting knowledgeable and experienced criminal defense lawyers fighting to protect your rights.
Assault Criminal Defense Lawyers
The law office of Flanagan & Peel, PC, promises to be prepared in our defense of clients' rights and know the law completely as it pertains to their individual case. Our priority is providing our clients with the best representation available in an open and honest legal partnership. We guarantee that our clients will be well advised in making legal decisions regarding their assault criminal defense. Our law firm will fight aggressively to protect your rights and your freedom.
Learn About Our Firm
Free Case Evaluation
You may also be interested in: