Juvenile Delinquency Proceedings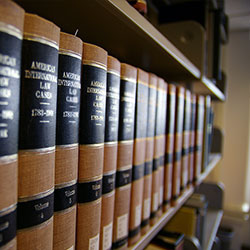 Juvenile Defense Lawyers. Juvenile delinquency court proceedings vary from adult criminal proceedings and require the skills of an experienced criminal defense attorney with experience practicing in juvenile court. The court uses juvenile delinquency proceedings to determine if the juvenile in question should be declared delinquent or not. While juvenile delinquency records are not available to the general public, they are accessible to law enforcement and other such government officials. That is why, if your son or daughter has been charged in violation of a criminal law, you should choose a juvenile court attorney you can trust, such as the experienced lawyers of Flanagan & Peel, PC.
A case in juvenile court, while technically a civil proceeding, should be treated with the same seriousness of a criminal case. When a child has been convicted of a crime, a prompt response with an experienced juvenile attorney can make all the difference in the outcome of the proceedings. The lawyers of Flanagan & Peel, PC, are experienced and knowledgeable in the rules, guidelines, and timeline of juvenile court proceedings. Our team can keep your child, and your child's future, safe in the event of an arrest.
Civil Juvenile Proceedings
In addition to the juvenile delinquency services offered by Flanagan & Peel, PC, we also offer services for juvenile civil court proceedings. This includes civil commitment cases, in the event that a child under the age of eighteen is committed for mental health or substance abuse reasons, or domestic abuse and orders of protection for juveniles. When you need a trustworthy and helpful lawyer for your child's juvenile proceedings, make the right choice and contact Flanagan & Peel, PC.
Learn About Our Firm
Free Case Evaluation
You may also be interested in: