Sodomy Defense Attorney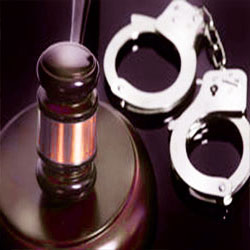 Sodomy Criminal Defense Lawyers. Charges of sodomy are similar to rape charges, in that a person can be charged if they engage in deviant sexual acts with another without that person's consent. Sodomy charges can be filed in addition to a charge of rape, and the penalties are nearly identical. If a weapon is involved, the victim sustains injuries, or the victim is a minor, the penalty for a conviction can be life in prison. To avoid the harshest punishments, it is important that those charged with sodomy speak with a sodomy defense lawyer as soon as possible.
If you have been charged with sodomy, a skilled criminal defense attorney may be able to help you retain your freedoms. The law office of Flanagan & Peel, PC, fights aggressively to protect the rights of our clients. Our experience in providing criminal defense representation and successfully navigating the courts allow us to provide you with the best representation possible for your sodomy criminal defense case. We are ready to listen to your situation without judgment and offer you our expert legal advice on the best steps to protecting your rights and defending yourself against prosecution in sodomy charges.
Sodomy Charges Defense Lawyers
The law firm of Flanagan & Peel, PC, is ready to aggressively fight the sodomy charges filed against you. We believe that communication with our clients is of utmost importance and are committed to keeping you informed in all aspects of your case. You will never be given inaccurate or false information regarding the status of your sodomy criminal defense. Our firm believes that an open and honest communication channel is the best way to create a meaningful client-attorney relationship and serve the best interests of our clients.
Learn About Our Firm
Free Case Evaluation
You may also be interested in: