Arson Defense Attorney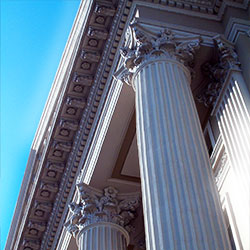 Criminal Defense for Arson Charges. Intentionally damaging a building, whether it be a home or inhabitable structure, through setting a fire or causing an explosion can lead to charges of arson. Even if the person setting the fire owns the building or knows that the building is vacant, he or she can face felony charges. Charges of arson are highly serious due to the dangerous nature of setting fire to a building or causing an intentional explosion. A trustworthy arson defense lawyer should be contacted right away to determine the best plan of action when dealing with arson charges.
Many factors can contribute to the penalties you will face when being charged with arson. These can include things such as if there was anyone occupying the building at the time of arson or if anyone was nearby, if the building was being used for drug production (such as for production of methamphetamine), and if there are any other parties with interest in the building or property. To avoid heavy consequences, it is important to consult with the experienced arson defense attorneys of Flanagan & Peel, PC, to determine your options and create a criminal defense. Our team of lawyers will fight aggressively to produce the best possible outcome for your arson defense case through high quality legal representation.
Arson Criminal Defense Lawyers
The best choice of law firm to defend you against criminal charges of arson is the law office of Flanagan & Peel, PC. We dedicate our time to listening to our clients through open and honest communication. It is important to us that we know your full side of the situation, and that we, in turn, provide you with honest feedback concerning your arson criminal defense case. Our priority is to serve our clients while keeping their best interests in mind and providing the high quality representation they need for the best possible outcome in their case.
Learn About Our Firm
Free Case Evaluation
You may also be interested in: