Motion to Modify Child Custody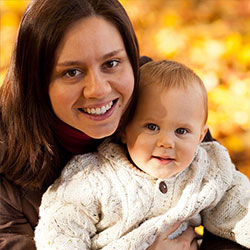 Child Custody Attorneys. When a couple with children is going through a divorce, child custody is often the most important issue. After a divorce, and child custody, is finalized, unseen changes arise over time. As children get older, their needs change. Sometimes, this means that a modification to child custody is necessary. The lawyers at Flanagan & Peel, PC, can help you file a motion to modify custody.
The attorneys from Flanagan & Peel, PC, know that the number one concern you have in the lasting effects of your divorce is the well-being of your child or children. If, over time, changes need to be made to your child custody order, you must be able to prove to the courts that circumstances have changed since the original order. Additionally, the new modifications to the child custody agreement must be proven to reflect the best interests of the child, whereas the old agreement no longer meets these needs. Flanagan & Peel, PC, is the law firm you should choose for your motions to modify child custody.
Child Custody Lawyers
For divorced parents that need to modify a child custody order, Flanagan & Peel, PC, are the child custody attorneys to help you file a motion to modify custody. We promise our clients to be well-prepared and knowledgeable about all aspects of family law and child custody litigation. Our team knows and understands the law as it pertains to your individual case. We hold our client's best interests, and the best interests of their children, as our highest priority.
Learn About Our Firm
Free Case Evaluation
You may also be interested in: