Order of Protection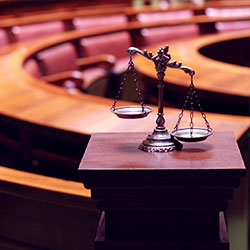 Order of Protection Lawyers. Flanagan & Peel, PC, offer those in fear of potential domestic abuse Order of Protection representation. The threat of domestic violence can be a terrifying reality for spouses, partners, family members, and even children today. For those fearing the dangers of imminent domestic abuse, they can complete a petition for an Order of Protection at the courthouse. When the risk of harm to the victim is high, the court will order an an immediate, temporary ex parte Order of Protection.. In the time that follows, the accused perpetrator of domestic abuse will be given a hearing to offer a defense.
During this time of uncertainty, it is important to choose a restraining order lawyer that will offer proper representation of your case. A skilled counsel can help to protect you and your family from the threat of domestic abuse by proving to the court a just cause for an Order of Protection. The lawyers of Flanagan & Peel, PC, have the experience to handle every case of domestic abuse or the threat thereof. In a situation where time is the most important factor, make Flanagan & Peel, PC, your first choice for Order of Protection lawyers.
Domestic Violence Criminal Defense
At Flanagan & Peel, PC, we understand that there is also the possibility that someone has made false allegations against you, claiming that you were the perpetrator of some form of domestic abuse or stalking. If you were wrongfully accused of such acts you would be wise to retain the services of an experienced attorney to represent you in court and confront the allegations made against you. Without a knowledgeable domestic abuse defense attorney, you run the risk of forfeiting certain civil rights, including the ability to lawfully possess a firearm.
Learn About Our Firm
Free Case Evaluation
You may also be interested in: