Child Abuse Accusation Defense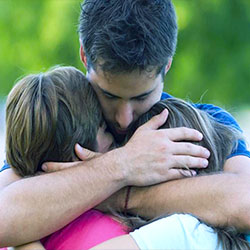 Child Abuse Lawyers. Being accused of abusing or neglecting your children is one of the most difficult and painful ordeals a parent can go through. Parents accused of child abuse must face intimidating government agencies such as the Department of Social Services, and must navigate the juvenile court system. In extreme cases, they may even face a criminal prosecution. Seeking the guidance of a trustworthy family law defense attorney will allow accused parents to make decisions that will be in the best interests of themselves and their families.
If you have been accused of child abuse, neglect, or endangerment, seek help from an attorney right away. The experienced family law attorneys of Flanagan & Peel, PC, can assist you in navigating the juvenile court system. We have the capabilities to deal with the Department of Social Services and other large government agencies. Our team of family law professionals can help you make the best decisions regarding your child abuse accusation case. The legal system regarding child abuse cases is frightening and often chaotic, so choosing a family law attorney at the beginning of your case, whom you trust, is an incredibly significant matter.
Experienced Family Law Attorneys
Flanagan & Peel, PC, is the full service family law firm that can guide you and your family through the legal system. We have experience in the courts and know how to handle matters concerning the Department of Social Services. We strive to work in the best interests of our clients and be child abuse attorneys you can trust to make your family whole once again. Keep you well informed on all matters regarding your child abuse case is our promise to you.
Learn About Our Firm
Free Case Evaluation
Child Abuse Practice Areas