Divorce and Dissolution of Marriage Services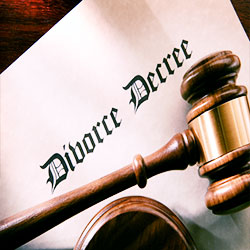 Experienced Divorce Lawyers. The end of a marriage can lead to many uncertainties within a family structure. Even a marriage without children requires the lengthy process of dividing assets and debts. The divorce attorneys from Flanagan & Peel, PC, are here to help and listen to you. We believe that open communication with our clients is the first step in making the divorce process less painful. By knowing what our clients are hoping to gain from the divorce or dissolution, we can provide the necessary legal services.
The experienced divorce lawyers of Flanagan & Peel, PC, are ready to help guide you through the troubling process of a divorce. We understand that this is a stressful time for everyone involved. Even marriages seeking to end in dissolution can become emotional and go from an uncontested divorce to a contested one. If your divorce cannot be settled before trial, know that the divorce lawyers of Flanagan & Peel, PC, are ready to expertly advocate for you in court. Choose the professionals at Flanagan & Peel, PC, for your divorce services.
Divorce Services
Using a professional lawyer for legal counsel through your divorce can help cut down on legal fees and time in the long run. The attorneys of Flanagan & Peel, PC, have experience in almost every divorce situation, and know the proper steps to make your divorce as painless as possible. Our divorce services can help you handle all of the issues that may arise during this trying time.
Learn About Our Firm
Free Case Evaluation
You may also be interested in: