Theft Defense Attorney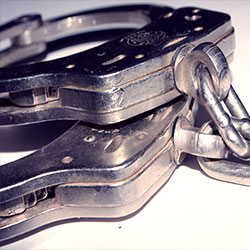 Stealing or Theft Criminal Defense. The crime of theft, or stealing, involves intentionally taking a good or service without the consent of the rightful owner and with the intent to permanently deprive the owner of its use or possession. Charges for stealing can range from misdemeanors to felonies, depending on the value of the property stolen. Prior convictions of theft can lead to even harsher penalties. To avoid jail time and loss of freedoms, it is important to contact an experienced stealing defense lawyer.
If you or a loved one has been arrested for theft, seek the counsel of a trustworthy law firm right away. Every stealing case is different and the specifics of your case can make a big difference in what charges you face and the best options in your theft crime defense. The guidance of the skilled criminal defense attorneys of Flanagan & Peel, PC, can help you defend yourself against charges of theft. Whether you are facing a misdemeanor charge in the state courts or a grand theft felony charge at the federal level, our stealing criminal defense lawyers have the experience to provide you with the best representation for your criminal defense.
Stealing Criminal Defense Lawyers
The Flanagan & Peel, PC, law firm believes that a meaningful client-attorney relationship comes from a foundation of trust. We work hard to provide our clients with high quality legal representation in their stealing criminal defense. Our firm promises to be prepared for your case, know the law completely, and give your open and honest legal advice in regards to your defense. We always work with the best interests of our clients in mind to offer the best available criminal defense representation.
Learn About Our Firm
Free Case Evaluation
You may also be interested in: