Motion to Modify Spousal Maintenance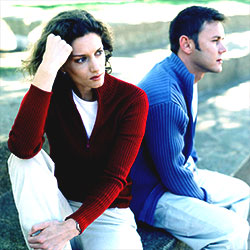 Modifying Maintenance. The divorce lawyers at Flanagan & Peel, PC, will work hard to argue your case for modifying spousal maintenance that has been granted in a divorce or legal separation. After a judge has made a spousal maintenance order, the need may arise for the maintenance order to be changed in some way. If the spouses cannot come to an agreement on the necessary changes, the spouse wanting the change must file a motion to modify the maintenance agreement.
If you are seeking to modify your spousal maintenance agreement, you need a team of lawyers that will work with you in a professional relationship to get the best spousal maintenance modification for everyone involved. The attorneys of Flanagan & Peel, PC, are experienced in providing legal counsel for all matters of divorce, including the modification of spousal maintenance. Our team will present arguments and evidence on your behalf in an effort to convince the courts that circumstances have changed enough to justify a modification. Make the right choice for your motion to modify maintenance, and choose Flanagan & Peel, PC, for all of your legal services.
Modifying Spousal Maintenance (Alimony)
Flanagan & Peel, PC, offers the highest quality legal services for matters of divorce and spousal maintenance. Our lawyers will approach your case with preparedness, ability, and the legal knowledge to meet your goals. If you need legal help filing a motion to modify spousal maintenance, choose Flanagan & Peel, PC. We are ready to help you modify your maintenance (formerly alimony) payments.
Learn About Our Firm
Free Case Evaluation
You may also be interested in: