Child Endangerment Defense Attorney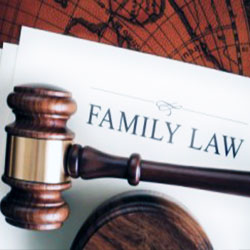 Endangering the Welfare of a Child. The parents or legal guardians of a child have a responsibility to protect and take care of their children. If parents or guardians are found to not be taking adequate care of a child, they can face charges of endangering the welfare of a child, or child endangerment. However, child endangerment charges can be filed against parents who have made an innocent mistake, such as leaving a dangerous object or substance within reach of the child, or leaving the child unattended.
Even if the child is not injured, or if the parent had no malicious intent, the parent can still face criminal charges. If you have been accused of endangering a child, the first step is to contact a skilled family law attorney to represent you in court. A trustworthy lawyer will be able to assist you in navigating the juvenile court system. The law office of Flanagan & Peel, PC, has capable child endangerment lawyers who will guide you through this difficult process. Together, we can find a solution to your child endangerment accusation that prevents or reduces fines, jail time, or losing the custody of your child.
Child Abuse Defense Lawyers
The team of professional lawyers at Flanagan & Peel, PC, know the devastating effects an accusation of child endangerment can have on a family. We strive to provide the highest quality legal advice for parents facing charges of endangering the welfare of a child. It is our priority to serve our clients with their best interests in mind, as well as the best interests of the child involved. As experienced family law attorneys, we can guide you through the juvenile court proceedings and aggressively fight for you.
Learn About Our Firm
Free Case Evaluation
You may also be interested in: