DWI Criminal Defense Attorneys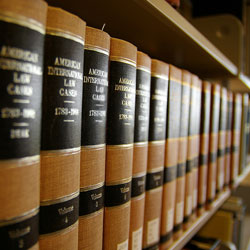 DWI Criminal Defense Lawyers. A charge of driving while intoxicated is a serious offense, and should not be taken lightly. Even a driver with no prior alcohol related offenses can be heavily fined and sentenced to jail time. Drivers convicted of driving while intoxicated for a third time are considered a felony offense. The penalties and severity continue to change according to many other factors as well, including blood alcohol concentration (BAC), if the driver was under the age of 21, and if the DWI caused a traffic accident of any sort. A skilled DWI criminal defense attorney will be able to properly navigate the complicated court system and provide the best DWI defense.
If you or a loved one has been arrested for DWI, there is no time to waste in choosing an experienced DWI defense attorney. Being charged with a DWI offense can be an intimidating and confusing time, but the help of a criminal defense lawyer with DWI experience can make the process easier. It is important to choose a trustworthy defense lawyer who will be open and honest about your DWI criminal defense case. The law office of Flanagan & Peel, PC, have the skills and knowledge to provide you with the strong DWI criminal defense you need to maintain your freedom. We work closely with you to help you through the court system and protect your rights.
Skilled DWI Criminal Defense Law Firm
At Flanagan & Peel, PC, we are experienced DWI criminal defense lawyers who are dedicated to serving the best interests of our clients. You will never receive inaccurate or false information; we believe open communication in all regards to your case is important to building and maintaining a meaningful client-attorney relationship. Our dedication to client satisfaction continues to produce a positive reputation in the legal community. We will work hard and fight aggressively for your DWI criminal defense case.
Learn About Our Firm
Free Case Evaluation
You may also be interested in: