Criminal Defense for Murder Charges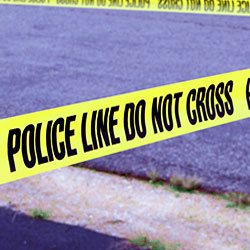 Murder Defense Attorneys. Perhaps the most serious offense in the entirety of the law is taking the life of another person. There are certain distinctions between murder in the first degree, murder in the second degree, and manslaughter, and most variance comes from the amount of thought that was put into the crime and the motivation for it. For those who are convicted of murder or manslaughter, the punishments are of the highest severity. Therefore, the most important aspect of a criminal defense for murder charges is the choice of an experienced, skilled, and successful criminal defense attorney.
If allegations of murder have been raised against you, the most important step right now is to seek the help of an experienced murder defense law firm. The law office of Flanagan & Peel, PC, can provide you with the strongest criminal defense for murder charges. Our team of legal experts will fight aggressively and tirelessly to defend your rights against these serious accusations. We promise to know and understand the law pertaining to your case completely. When you are charged with homicide, there is no time to waste- contact the murder defense lawyers or Flanagan & Peel, PC, as soon as possible so that we may review the charges filed against you and begin building a exceptionally strong murder defense.
Homicide Criminal Defense Lawyers
The law office of Flanagan & Peel, PC, can provide the legal defense you need to have charges of murder removed or reduced. Our firm is proud of the positive reputation we hold within the legal community; we have successfully navigated the criminal court system before. We make it our priority to serve our clients with their best interests in mind. Being accused of murder can be a terrifying experience, but the homicide defense attorneys of Flanagan & Peel, PC, will diligently fight so you may see the best possible outcome in your case.
Learn About Our Firm
Free Case Evaluation
You may also be interested in: