Motion to Terminate Child Support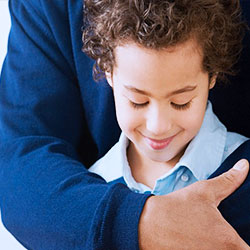 Child Support Lawyers. A parent is legally obligated to pay child support until the child is of legal age or is emancipated from his or her parents. The legal age for child support to be terminated varies from state to state, and generally ranges from 18 years of age to 21 years of age, which is dependent upon employment and school enrollment. At Flanagan & Peel, PC, our team of child support attorneys have the experience to provide the legal counsel and support to terminate your child support payments.
A child under a child support order can be emancipated from several different life events. These include major life events such as a marriage of the child or if the child enters into active duty in the armed forces. Additionally, child support may be terminated if the child becomes self-sufficient and financially independent through full-time employment. The lawyers of Flanagan & Peel, PC, stay up to date on the current laws associated with child emancipation to better help you determine if your child is emancipated. If your child has undergone one of these major life events and can be considered emancipated, you can file a motion to terminate child support.
Terminating Child Support
It is important to remember that a child is not automatically emancipated, even though your child may have went through a major life event. In addition, a child may not declared emancipated, even if all parties involved agree to the emancipation, and therefore it must be ordered by a court. This court order may also be necessary even if the divorce agreement defines emancipation. The child support attorneys of Flanagan & Peel, PC, can assist you in creating and filing a motion to terminate child support.
Learn About Our Firm
Free Case Evaluation
You may also be interested in: