Possession of Precursor Chemicals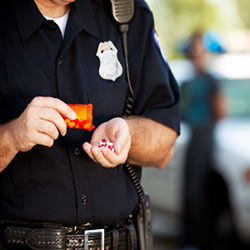 Possession of Precursors Defense Attorney. In an effort to crack down on the production of methamphetamine, lawmakers have restricted the sale of ingredients that can be used to create meth. Many of the ingredients used in the manufacturing of meth are everyday household products and chemicals and, more specifically, common cold, allergy, and sinus medications that are available over-the-counter. Each individual is allowed to purchase or possess only a certain amount of these precursors, and any more can result in a possession of precursors charge.
If you have been charged with possession of precursor chemicals, contact the trust precursor possession defense lawyers of Flanagan & Peel, PC, as soon as possible. We will help you create a compelling defense for your case. Possession of precursor chemical charges can be complex and confusing. Law enforcement may believe you are involved in a larger drug network operation. Our seasoned attorneys have experience in both the state and federal courts to best protect your rights. We will fight aggressively for your case to ensure the best possible outcome of your drug precursor possession charges.
Possession of Precursors Lawyers
At Flanagan & Peel, PC, we make it our priority to serve our clients with their best interests in mind. When you need a precursor possession defense attorney, our criminal defense lawyers are ready to offer you the best representation available. Through open and honest lines of communication, it is our goal to give you all of the information regarding your case. We are proud of our reputation in the community, and are committed to each and every client.
Learn About Our Firm
Free Case Evaluation
You may also be interested in: