Juvenile Law Appeals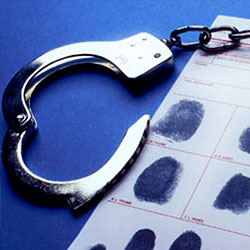 Juvenile Law Appellate Lawyers. Being accused and convicted of a crime is an upsetting ordeal for anyone, and for a child of juvenile age, it can be especially damaging. A conviction can leave a lasting scar on the child's record, with repercussions continuing on into adulthood. Acting quickly after the trial, you may be able to file for a juvenile appeal to overturn the ruling. The knowledgeable lawyers of Flanagan & Peel, PC, can offer honest legal advice on your next steps.
It is important to remember that the process of filing a juvenile appeal can be time consuming. The experienced lawyers of the Flanagan & Peel, PC, law firm can help protect your juvenile child from loss of freedoms and a criminal record. We have the ability to aggressively pursue your juvenile appeal case. Our team of lawyers has experience dealing with appeals, including an adverse juvenile court decision. Knowing the differences between a criminal appeal and a juvenile appeal can make a huge difference between an unsuccessful juvenile appeal and an appeal that ends with an overturned ruling or conviction.
Juvenile Appeals Lawyers
If your juvenile child has been convicted of a juvenile charge, and you would like to know more about filing an appeal, contact the law professionals at Flanagan & Peel, PC. Through a consultation, our juvenile appellate lawyers will help you determine if filing an appeal is the right choice to make. Together we can explore all of the options available to you and your child. We make it our priority to put the best interests of our clients' first.
Learn About Our Firm
Free Case Evaluation
You may also be interested in: