About Flanagan & Peel, PC
Flanagan & Peel, PC, is a leading full service law firm that serves clients in many states. We have the ability and experience to advise and represent clients in most litigation areas, including criminal law, divorce, custody matters, personal injury, medical malpractice, and contracts. The attorneys of Flanagan & Peel, PC, have experience representing clients on both the state and federal levels. Communication with our clients is of the utmost importance, and we are committed to making certain our clients know exactly what is happening with respect to their particular case.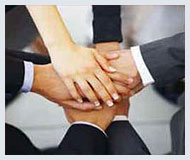 Attorneys You Can Trust
We never hide information from our clients; honesty is one of our guiding principles.
Our attorneys provide 60 years of combined experience actively practicing law.
We are dedicated to serving our clients quality representation while adhering to the strictest of confidence.
Above all, we strive to promote a meaningful attorney-client relationship and a trusting professional environment.
Our Principles
01 Honesty. Flanagan & Peel, PC, never withholds important information from clients. We work hard to keep you truthfully informed about every aspect of your case.
02 Loyalty. Our priority is our client's best interests. Providing our clients with the best representation available has lead to our positive reputation in the community.
03 Experience. Combined, the attorneys of Flanagan & Peel, PC, have been actively practicing law for 60 years. With experience in the Missouri District Court and Supreme Court.
04 Knowledge. Laws and legal procedures change over time, and our attorneys pride themselves on their continued education to remain up-to-date on technology, research, and the present law.
05 Integrity. At Flanagan & Peel, PC, we strive to adhere to the highest level of moral and ethical principles, to improve the law and the legal profession, and to exemplify the legal profession's ideals of public service.
View Our Attorney Profiles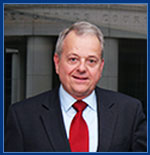 Terry J. Flanagan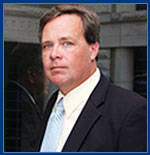 John Peel