Careless & Imprudent Driving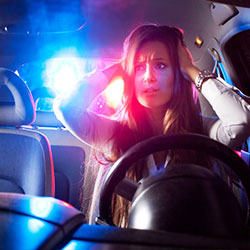 Careless and Imprudent Driving Lawyer. A careless & imprudent driving violation can be issued by law enforcement for a number of reasons, including excessive speeding, talking on a cell phone while driving, or distracted driving. Even if you are given a speeding ticket, the officer may also issue a careless and imprudent driving ticket. While it may be no surprise to get a speeding ticket if you are knowingly speeding, the added weight of a serious violation like careless and imprudent driving can come as an unpleasant shock.
If you have been charged with careless and imprudent or reckless driving, contact a trusted legal professional for help right away. A skilled reckless driving attorney can advise you on what steps to take to best protect yourself in court. The law office of Flanagan & Peel, PC, has traffic law lawyers who are dedicated to fighting aggressively for our clients. We will stand on your side when you face the court for your careless and imprudent driving violation, and help to keep your insurance rates from inflating. By choosing the experienced lawyers of Flanagan & Peel, PC, you can be sure you are getting the best reckless driving defense for your case.
Careless Driving Defense Attorney
Flanagan & Peel, PC, is your full service law firm with experience in traffic law cases. We make our priority the best interests of our clients. It is our goal to provide you with the highest quality legal advice available for your reckless driving violation. Our careless and imprudent driving defense lawyers will never hide information from you, or give you inaccurate details. We are proud of our reputation in the legal community, and make it a goal to know the law completely as it pertains to your case.
Learn About Our Firm
Free Case Evaluation
You may also be interested in: