Motion to Terminate Spousal Maintenance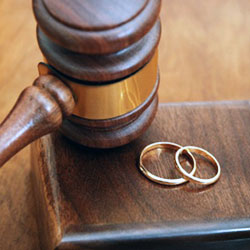 Ending Spousal Support. After a divorce, one spouse may be ordered by the court to pay spousal maintenance, formerly known as alimony, to the other spouse. Although the factors for determining the amount and length of maintenance vary from state to state, the maintenance amount is generally based upon the previous standard of living, a spouse's financial resources, including current income and earning potential. Often the maintenance order will not specify an ending date and if it does not the obligation will generally continue until the death of either party or the marriage of the spouse receiving support unless terminated by a court.
Spouse maintenance agreements and court orders that have a specified end date will result in the maintenance obligation terminating on that stated date. A poorly worded or vague spousal support agreement, settlement, or order can negatively impact your life for many years, or even the remainder of your life. For spouses stuck in an unfair maintenance order, the experienced divorce attorneys of Flanagan & Peel, PC, can guide you in the legal process of filing a motion to terminate spousal maintenance. Our team has the knowledge and passion to aggressively fight for your case.
Experienced Spousal Support Lawyers
Flanagan & Peel, PC, provides clients with honest legal advice on all matters of divorce law, including terminating spousal maintenance payments. We work hard so that our clients are educated and prepared for their individual cases. The Flanagan & Peel, PC, law firm prides itself on providing the best representation in family law and divorce cases. Our clients are always well advised to make the best decision regarding their motion to terminate support.
Learn About Our Firm
Free Case Evaluation
You may also be interested in: