Filing a DWI Petition for Review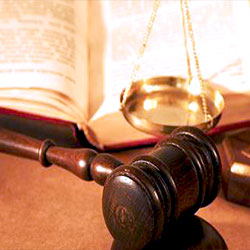 DWI Petition for Review. When a driver refuses to take a chemical test, or submit a chemical sample for testing, such as completing a breathalyzer test, he or she may be subject to a license revocation of one year. This revocation can be challenged, however, by filing a Petition for Review with the court. Time is of the essence when filing a Petition for Review because if it is not timely filed with the Court it can and will result in the administrative revocation of your driving privileges.
When you have been given a Notice of Revocation, it is imperative that you hire a skilled defense attorney. Choosing an experienced DWI defense lawyer to represent you in your case and help you file your Petition for Review can make the difference between keeping or losing your license. The lawyers of Flanagan & Peel, PC, have the experience you need to help you keep your driver's license in a DWI Petition for Review. We will provide you with a strong defense in the court to maintain your freedom and protect your rights. Our DWI lawyers will fight aggressively for the best possible outcome in you Petition for Review while keeping you informed in all aspects of your case.
DWI Defense Lawyers
The law office of Flanagan & Peel, PC, provides the best legal representation for DWI Petition for Review cases. We strive to offer our clients an open and honest communication channel about their case in hopes of building and maintaining a meaningful client-attorney relationship. Our promise is to be prepared, know the law completely as it pertains to your case, and explain all options available to our clients. Flanagan & Peel, PC, are the DWI defense attorneys who will keep you well advised in your DWI Petition for Review.
Learn About Our Firm
Free Case Evaluation
You may also be interested in: