DWI Attorney Services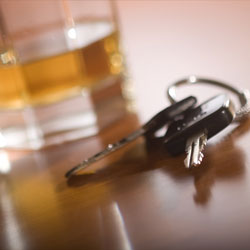 DWI Charges Lawyers. The laws surrounding driving while intoxicated (DWI) are harsh, with no compassion for circumstance. When a person is charged with a DWI, there are two court proceedings that must be handled: a criminal hearing to determine criminal penalties, and administrative hearings to determine if the convicted will lose his or her license. DWI charges are a common occurrence, and affect people of many different backgrounds, as well as their loved ones. Despite their frequency, DWI charges are a serious crime that require the legal assistance of a skilled DWI lawyer to help navigate the court system.
If you or a loved one is facing allegations of driving while intoxicated, you don't have much time to choose a trustworthy DWI lawyer. The attorneys of Flanagan & Peel, PC, can provide you with the highest quality representation. We are unrelenting in our DWI defense and will fight aggressively to protect your rights through both the criminal defense and administrative hearings process. Together we can explore all of the available options for your case, and offer the legal counsel you need to guarantee your future. Time is of the essence for a DWI criminal defense, so it is imperative that you contact our law office as soon as possible so that we may investigate your case and utilize our full resources into finding the best possible outcome.
Experienced DWI Defense Law Firm
Contacting the DWI defense experts at Flanagan & Peel, PC, gives you the best chance for maintaining your freedom, avoiding a criminal record, and keeping your driver's license. We are dedicated to providing our clients with the open and honest communication they need to make sound legal judgment for their DWI case. Our firm is proud of the reputation we have in the community as skilled and experienced DWI lawyers. It is our priority to serve our clients with their best interests in mind.
Learn About Our Firm
Free Case Evaluation
Driving While Intoxicated (DWI) Services