Medical Malpractice Litigation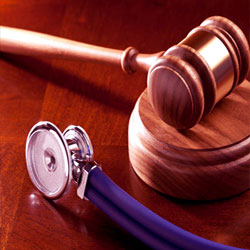 Medical Negligence Attorneys.The possibility of a trusted medical professional causing harm to a patient is an unfortunate reality for some. Misdiagnosed diseases, surgical errors, pharmaceutical errors, and even nursing home neglect can cause serious injuries and even death. The medical malpractice lawyers of Flanagan & Peel, PC, can offer the professional legal assistance you need to obtain compensation for your physical and emotional injuries due to the mistakes of healthcare professionals. We place the highest importance on open and honest communication with our clients, so you are never in the dark in regards to your case.
Many patients who fall victim to medical malpractice often do not realize they have been victimized until it is too late to file a claim. At Flanagan & Peel, PC, we understand that time is short in medical malpractice cases. Our team of medical negligence lawyers will go to work quickly and accurately for your healthcare malpractice lawsuit. Patients who have been subjected to medical malpractice, or suspect they have been subjected, are encouraged to contact the professional lawyers of Flanagan & Peel, PC, to seek knowledgeable legal advice on compensation for medical malpractice.
Medical Malpractice Attorneys
In medical malpractice cases, it can be confusing to know how to proceed with your claim. Flanagan & Peel, PC, is the law firm with passionate attorneys that can help you get compensation through medical malpractice litigation. We know that you probably have questions regarding medical malpractice claims, and we are ready to answer all of your questions. The Flanagan & Peel, PC, law firm places high value on honesty so that our clients may make informed legal decisions. Our commitment is to our clients' best interests.
Learn About Our Firm
Free Case Evaluation
You may also be interested in: