Motion to Modify Child Support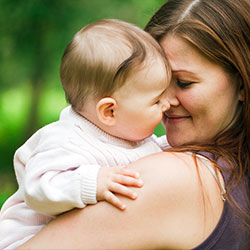 Child Support Modification Lawyers. As children grow older and time goes on, a divorced or separated couple may find that the current child support order that was originally agreed upon at the finalization of the divorce is no longer sufficient to meet the needs of the child. Flanagan & Peel, PC, are the child support modification attorneys with experience and compassion for emotional cases of child support. If your financial situation has changed, affecting the best interests of your child, our expert team of family law attorneys can help.
A change in a financial circumstance can be either an increase or decrease in income. Seeking to modify child support in the case of increased financial income may be the result of one parent receiving a significant promotion or a new, higher-paying job. Child support can also be modified when one parent gains a large inheritance, or if a parent remarries and the new spouse significantly increases the income of the household. Modifying child support for the instance of a sudden decrease in income may happen if the parent involuntarily loses employment unexpectedly or becomes disabled.
Modifying Child Support
Significant changes in the expenses of a child may also elicit a modification of child support. If a child incurs dental or medical expenses that are not covered by insurance it may be necessary to increase the child support order to help cover those costs. The compassionate child support lawyers at Flanagan & Peel, PC, can help parents create a modified child support agreement that is in the best interests of the child.
Learn About Our Firm
Free Case Evaluation
You may also be interested in: